Moda

/
Tendências
Os melhores looks de sempre da Met Gala
Os "Óscares da Moda" estão de volta a 7 de maio. Veja alguns dos melhores momentos do evento até à data.
04 de maio de 2018

| Andreia Rodrigues
A The Costume Institute Gala, mais conhecida como Met Gala, é considerada os "Óscares da Moda" e, verdade seja dita, esta celebração já foi palco de alguns dos melhores momentos de moda das últimas décadas.


A Met Gala realiza-se anualmente na primeira segunda-feira de maio, acontecendo este ano a 7 de maio. Decorre no Metropolitan Museum of Art, em Nova Iorque, e é o maior evento de angariação de fundos do mundo da moda, tendo sempre um tema que celebre o universo fashion.


Fundado pela publicista Eleanor Lambert, aconteceu pela primeira vez em 1948, com o objetivo de encorajar as doações da alta sociedade de Nova Iorque. A anfitriã do evento é, desde 1995, Anna Wintour, que todos os anos convida personalidades para a acompanhar. Este ano os nomes são Amal Clooney, Rihanna e Donatella Versace.


Entre os convidados constam invariavelmente alguns dos rostos mais conhecidos da moda, cinema, música e arte. Além da angariação de fundos para o Met's Costume Institute, o baile inaugura também, nesta data, uma exposição com o tema da gala, que este ano é Heavenly Bodies: Fashion and the Catholic Imagination.


Aos convidados cabe-lhes a função de se vestirem de acordo com o tema. A exposição inaugurada na noite da gala inclui 40 trajes do Vaticano e acessórios que abrangeram 15 papados.


Resta saber o que os convidados da noite irão vestir. Para já, fique com alguns dos looks que marcaram as galas dos últimos 70 anos. Tudo, na fotogaleria.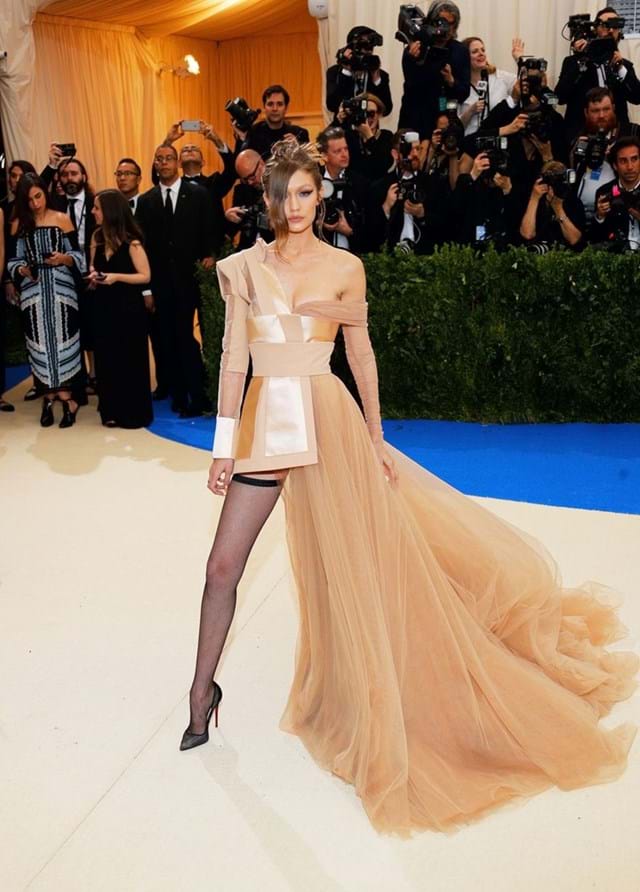 1

de 53

/
Gigi Hadid, em Tommy Hilfiger, 2017: Rei Kawakubo/ Comme des Garçons: The Art of the In Between
Gigi Hadid, em Tommy Hilfiger, 2017: Rei Kawakubo/ Comme des Garçons: The Art of the In Between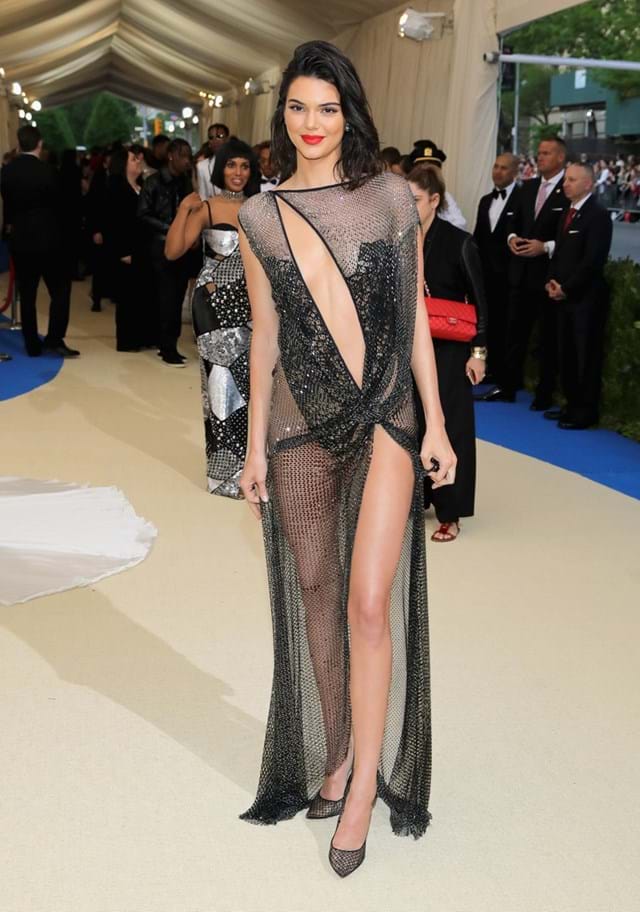 2

de 53

/
Kendall Jenner, 2017: Rei Kawakubo/ Comme des Garçons: The Art of the In Between
Kendall Jenner, 2017: Rei Kawakubo/ Comme des Garçons: The Art of the In Between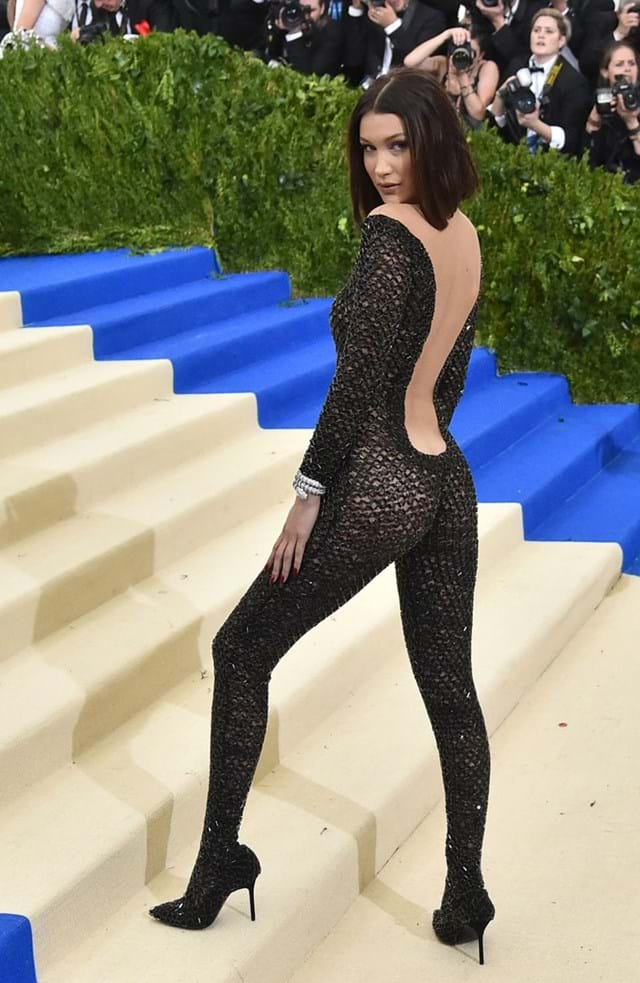 3

de 53

/
Bella Hadid, em Alexander Wang, 2017: Rei Kawakubo/ Comme des Garçons: The Art of the In Between
Bella Hadid, em Alexander Wang, 2017: Rei Kawakubo/ Comme des Garçons: The Art of the In Between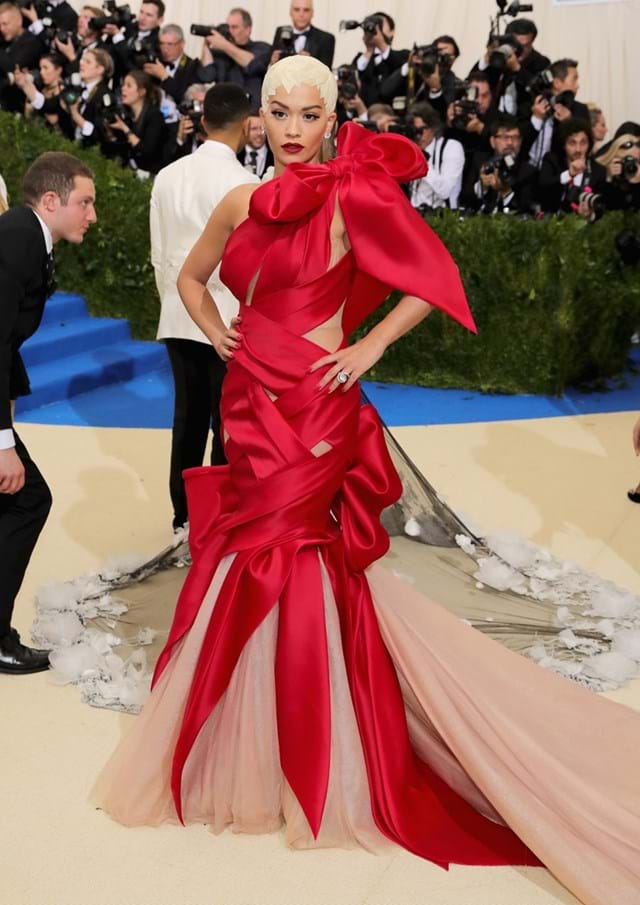 4

de 53

/
Rita Ora, 2017: Rei Kawakubo/ Comme des Garçons: The Art of the In Between
Rita Ora, 2017: Rei Kawakubo/ Comme des Garçons: The Art of the In Between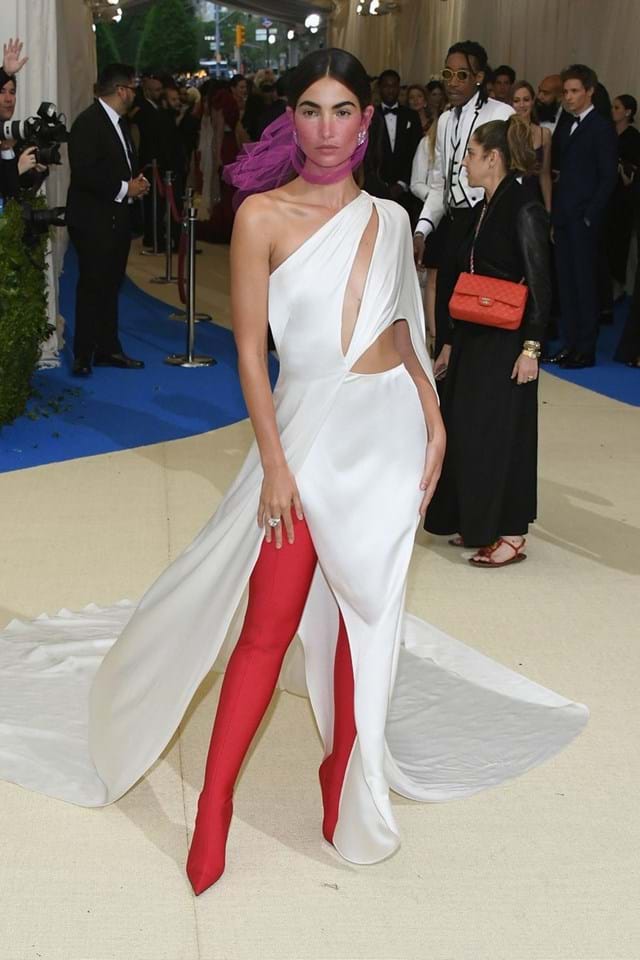 5

de 53

/
Lily Aldridge, 2017: Rei Kawakubo/ Comme des Garçons: The Art of the In Between
Lily Aldridge, 2017: Rei Kawakubo/ Comme des Garçons: The Art of the In Between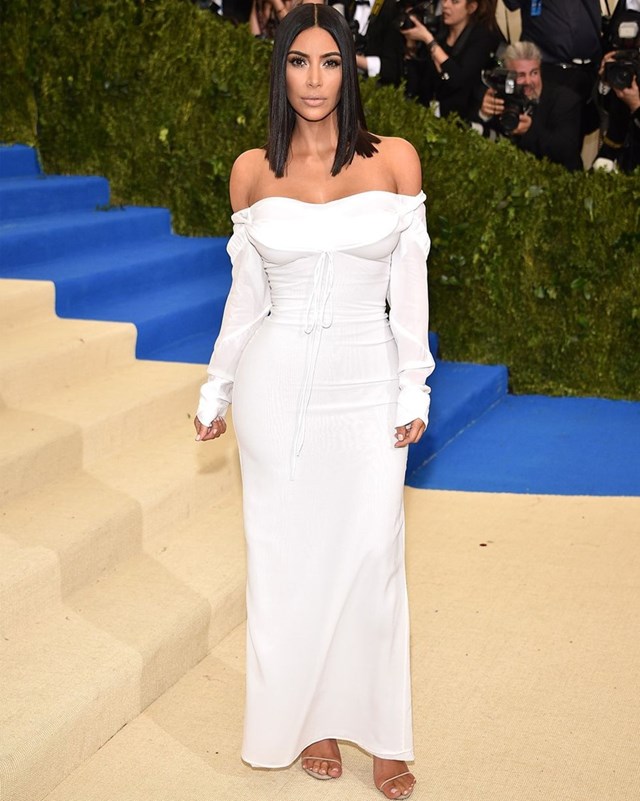 6

de 53

/
Kim Kardashian, em Vivienne Westwood, 2017: Rei Kawakubo/ Comme des Garçons: The Art of the In Between
Kim Kardashian, em Vivienne Westwood, 2017: Rei Kawakubo/ Comme des Garçons: The Art of the In Between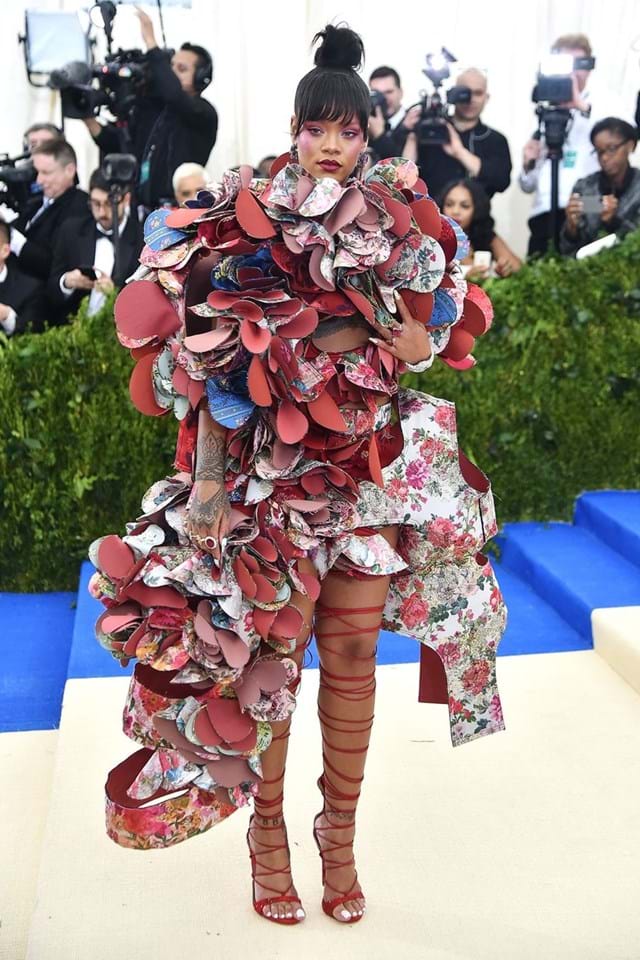 7

de 53

/
Rihanna, em Comme des Garçons, 2017: Rei Kawakubo/ Comme des Garçons: The Art of the In Between
Rihanna, em Comme des Garçons, 2017: Rei Kawakubo/ Comme des Garçons: The Art of the In Between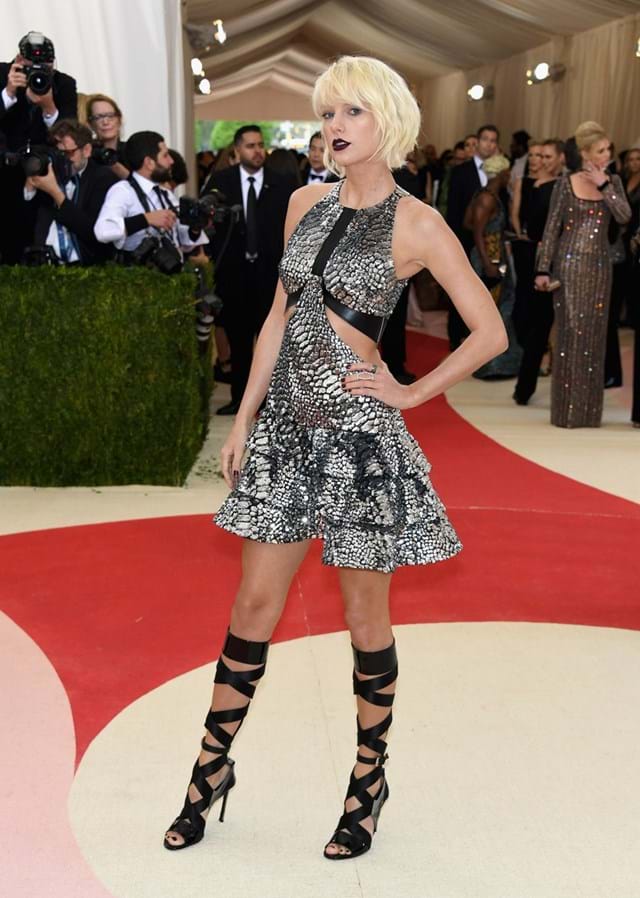 8

de 53

/
Taylor Swift, 2016: Manus X Machina: Fashion In An Age of Technology
Taylor Swift, 2016: Manus X Machina: Fashion In An Age of Technology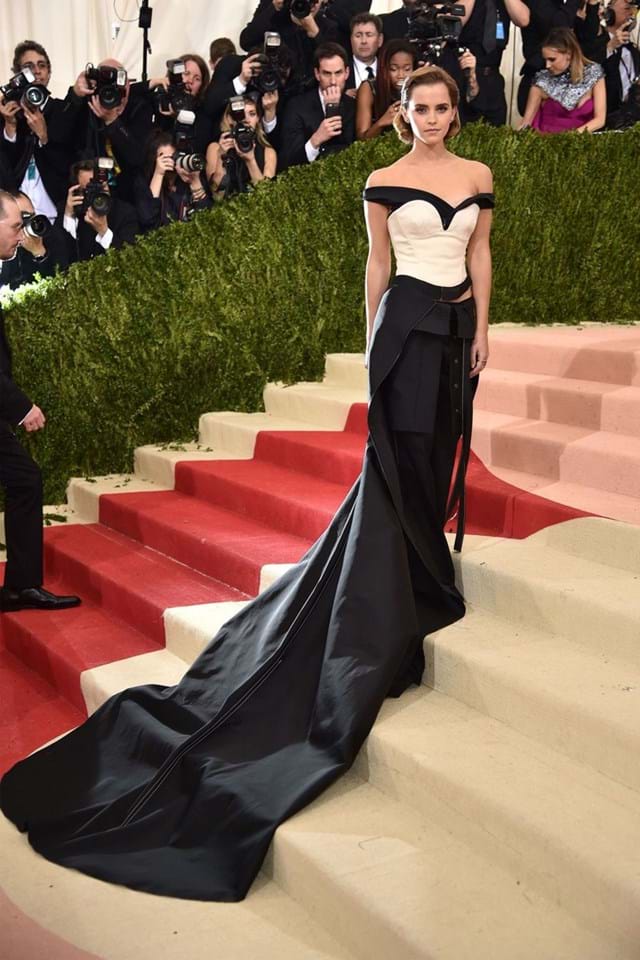 9

de 53

/
Emma Watson, em Calvin Klein Collection, 2016: Manus X Machina: Fashion In An Age of Technology
Emma Watson, em Calvin Klein Collection, 2016: Manus X Machina: Fashion In An Age of Technology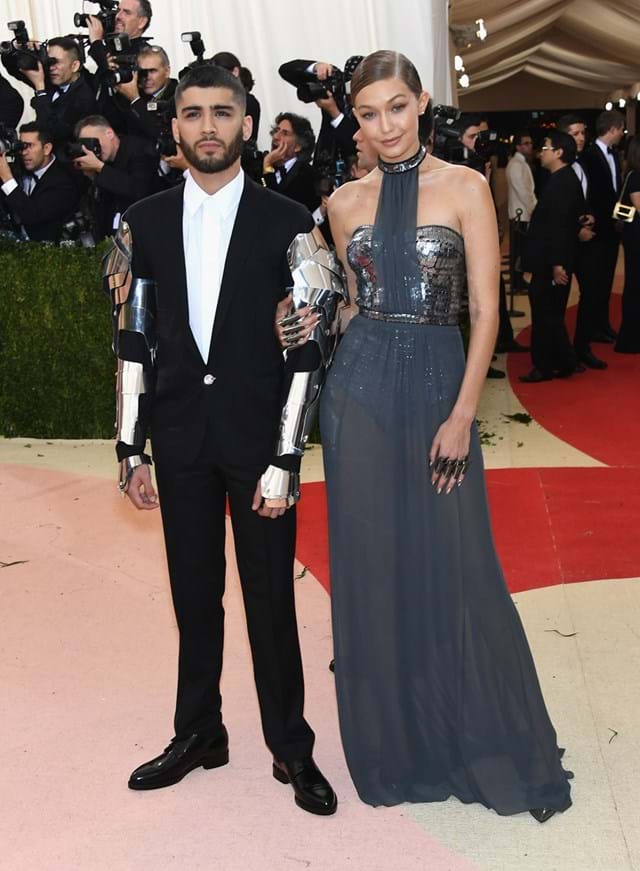 10

de 53

/
Zayn e Gigi Hadid, 2016: Manus X Machina: Fashion In An Age of Technology
Zayn e Gigi Hadid, 2016: Manus X Machina: Fashion In An Age of Technology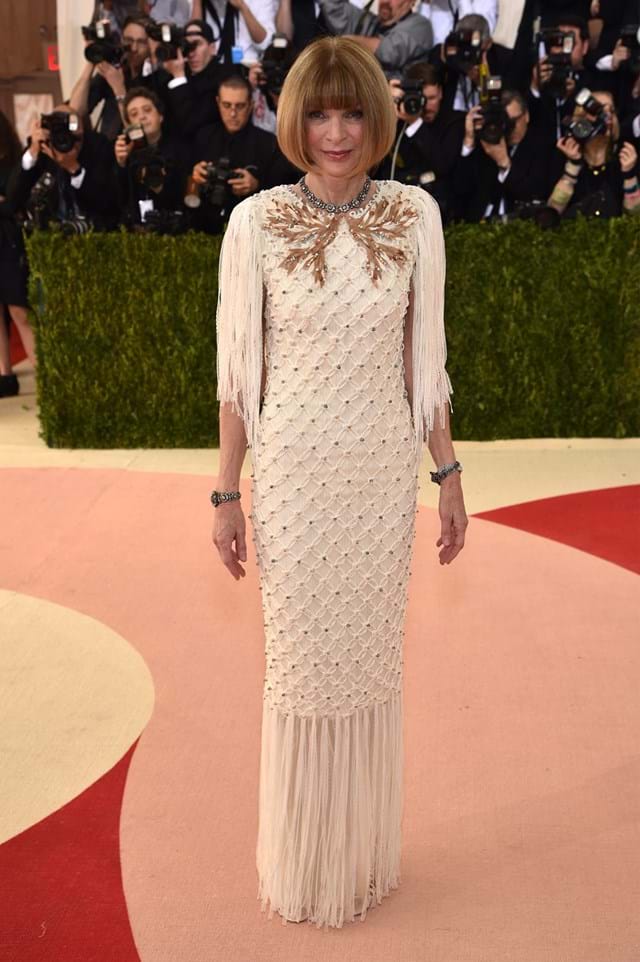 11

de 53

/
Anna Wintour, 2016: Manus X Machina: Fashion In An Age of Technology
Anna Wintour, 2016: Manus X Machina: Fashion In An Age of Technology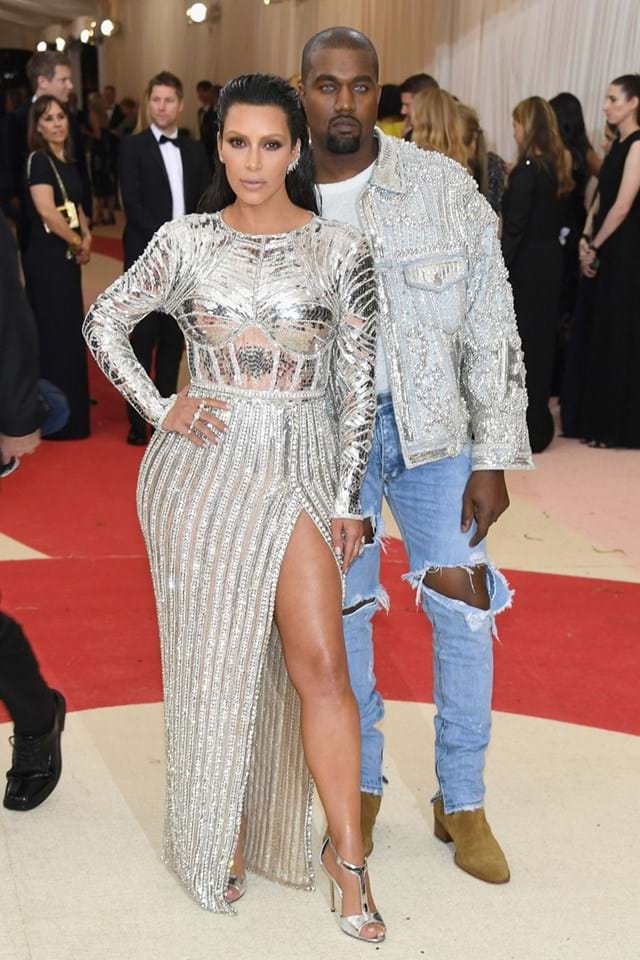 12

de 53

/
Kim Kardashian e Kanye West, 2016: Manus X Machina: Fashion In An Age of Technology
Kim Kardashian e Kanye West, 2016: Manus X Machina: Fashion In An Age of Technology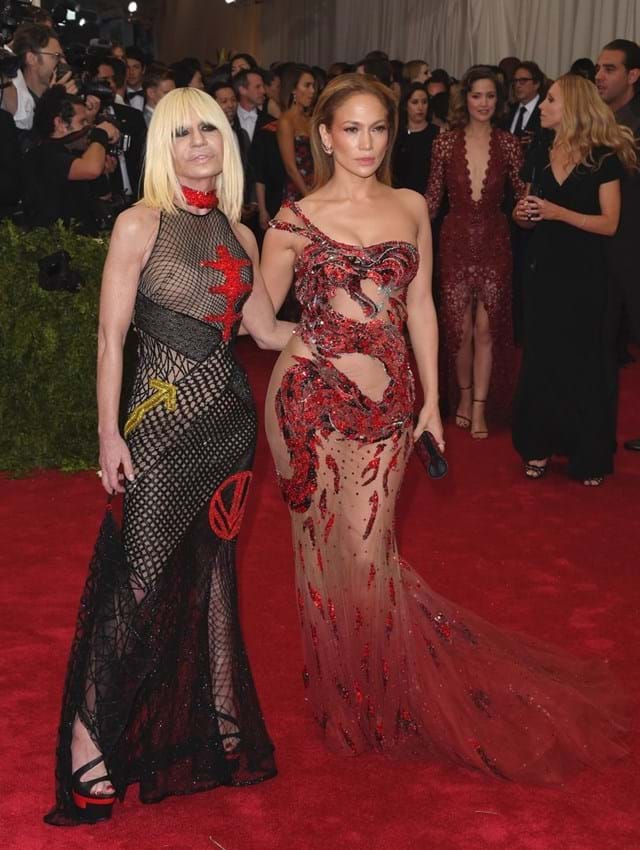 13

de 53

/
Donatella Versace e Jennifer Lopez, 2015: China: Through the Looking Glass
Donatella Versace e Jennifer Lopez, 2015: China: Through the Looking Glass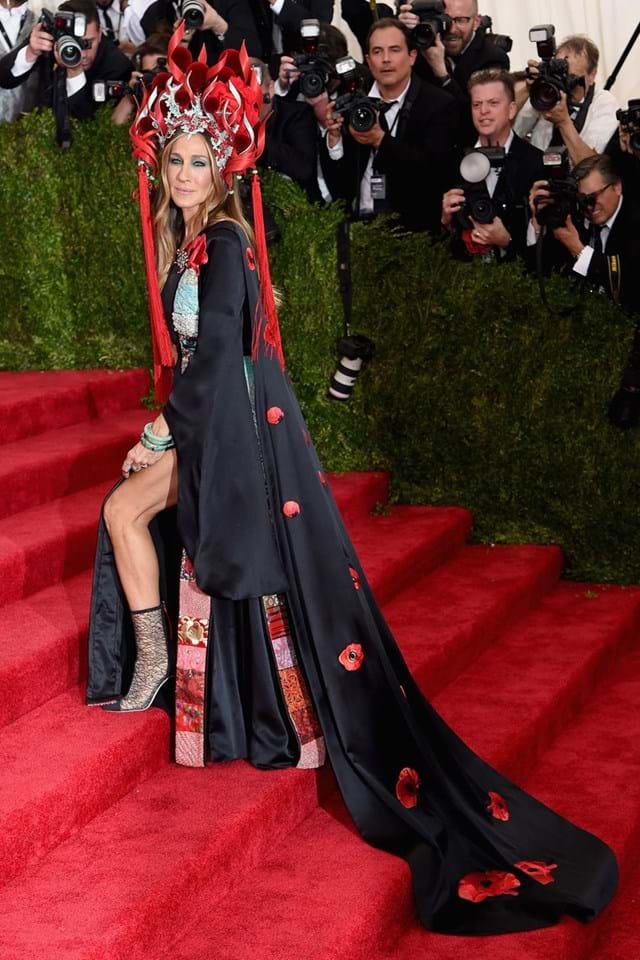 14

de 53

/
Sarah Jessica Parker, 2015: China: Through the Looking Glass
Sarah Jessica Parker, 2015: China: Through the Looking Glass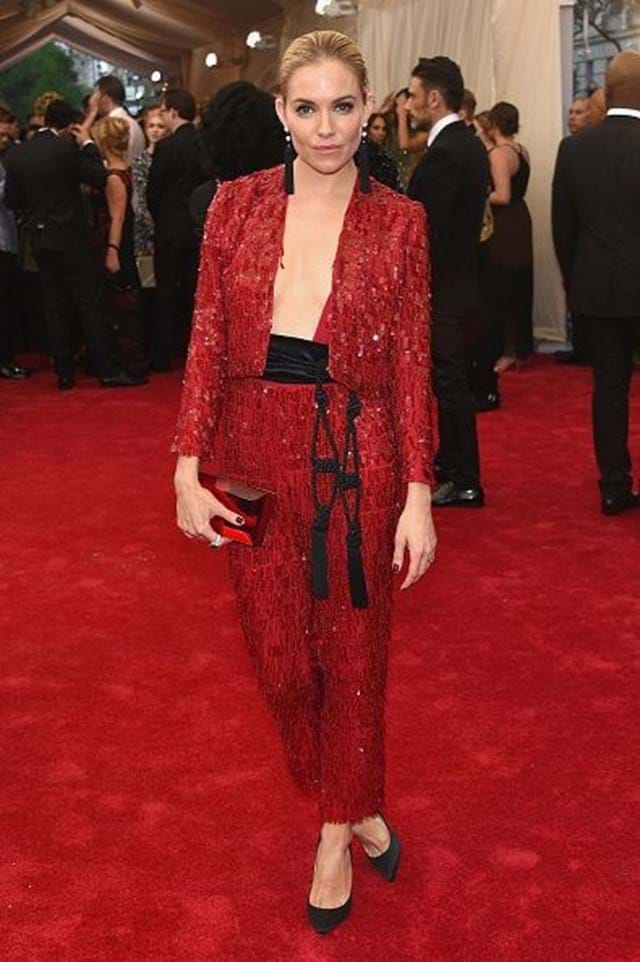 15

de 53

/
Sienna Miller, em Thakoon, 2015: China: Through the Looking Glass
Sienna Miller, em Thakoon, 2015: China: Through the Looking Glass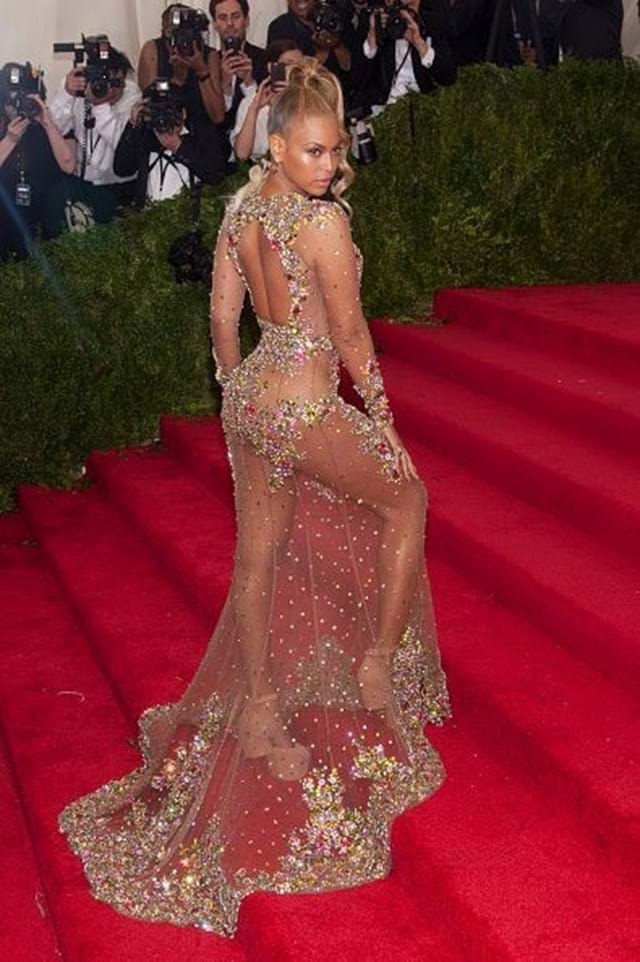 16

de 53

/
Beyoncé em Givenchy, 2015
Beyoncé em Givenchy, 2015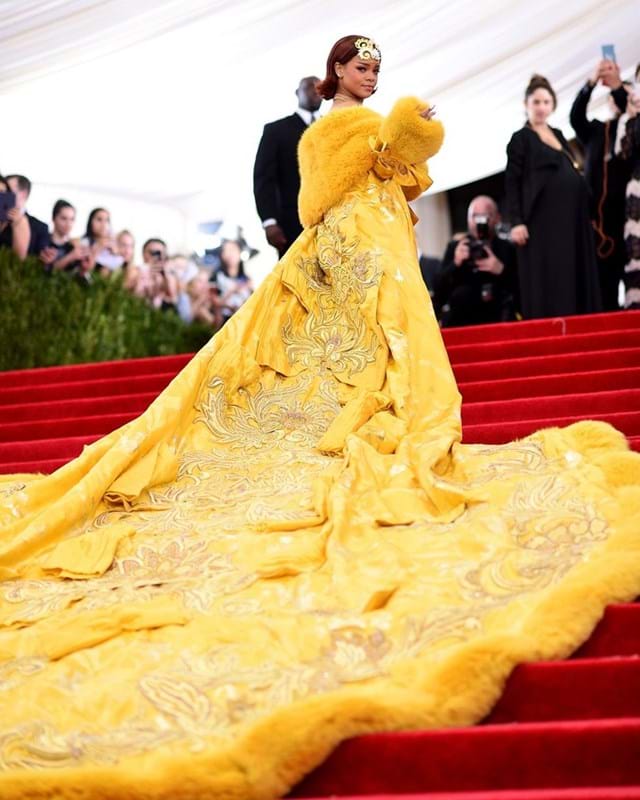 17

de 53

/
Rihanna, em Guo Pei, 2015: China: Through the Looking Glass
Rihanna, em Guo Pei, 2015: China: Through the Looking Glass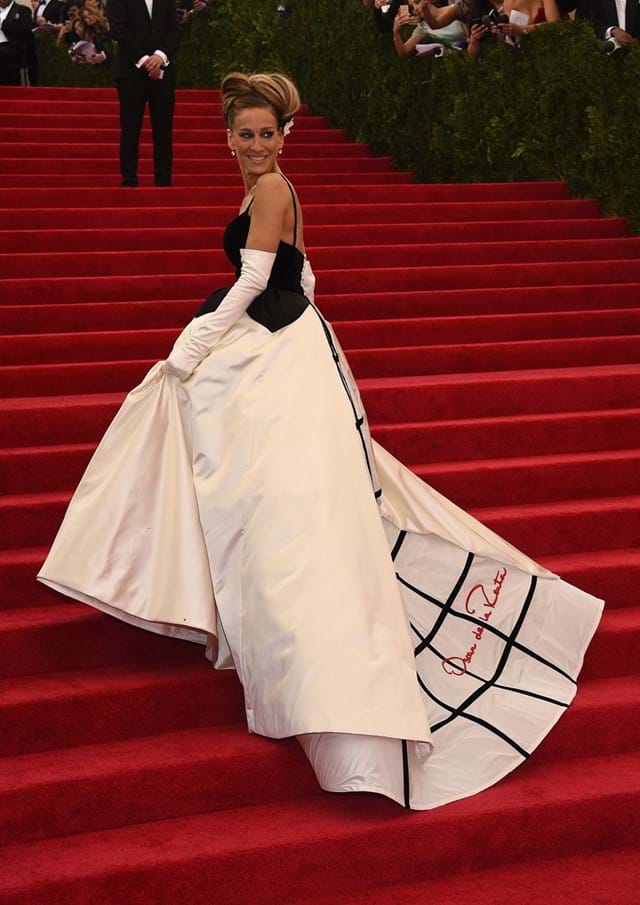 18

de 53

/
Sarah Jessica Parker, em Oscar de la Renta, 2014: Charles James: Beyond Fashion
Sarah Jessica Parker, em Oscar de la Renta, 2014: Charles James: Beyond Fashion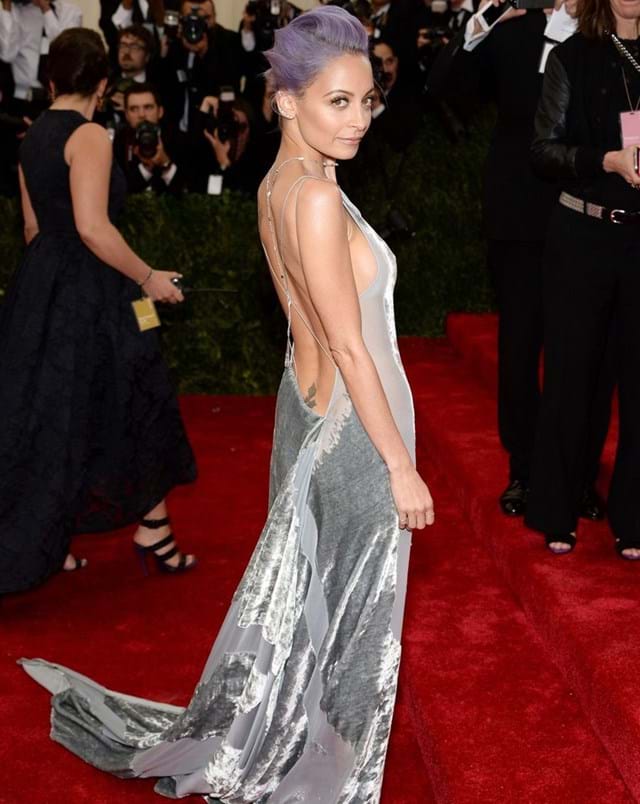 19

de 53

/
Nicole Richie, em Donna Karan, 2014: Charles James: Beyond Fashion
Nicole Richie, em Donna Karan, 2014: Charles James: Beyond Fashion
20

de 53

/
Blake Lively, em Gucci, 2014: Charles James: Beyond Fashion
Blake Lively, em Gucci, 2014: Charles James: Beyond Fashion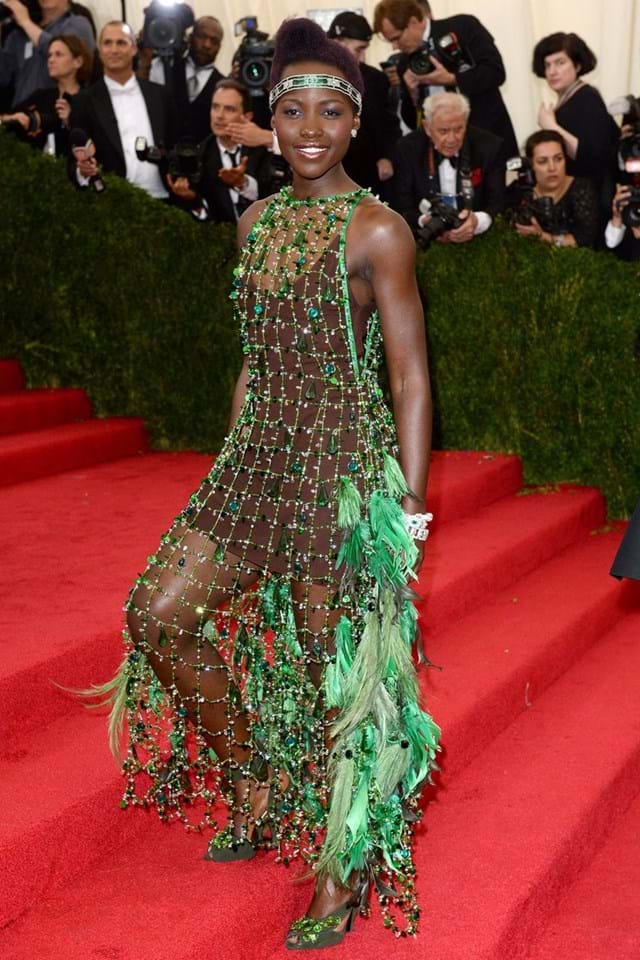 21

de 53

/
Lupita Nyong'o, em Prada, 2014: Charles James: Beyond Fashion
Lupita Nyong'o, em Prada, 2014: Charles James: Beyond Fashion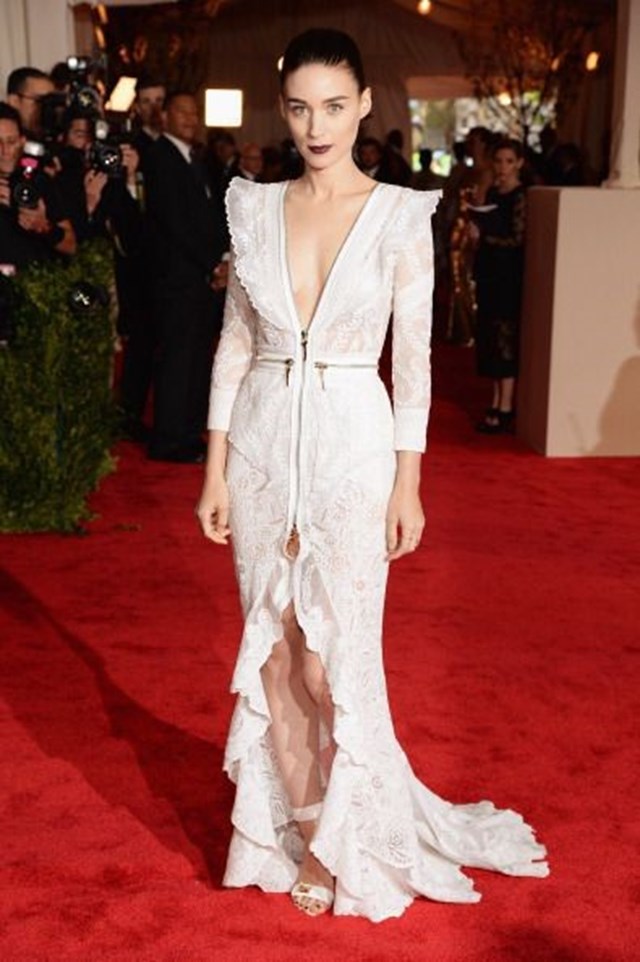 22

de 53

/
Rooney Mara, em Givenchy, 2013: Punk: Chaos to Couture
Rooney Mara, em Givenchy, 2013: Punk: Chaos to Couture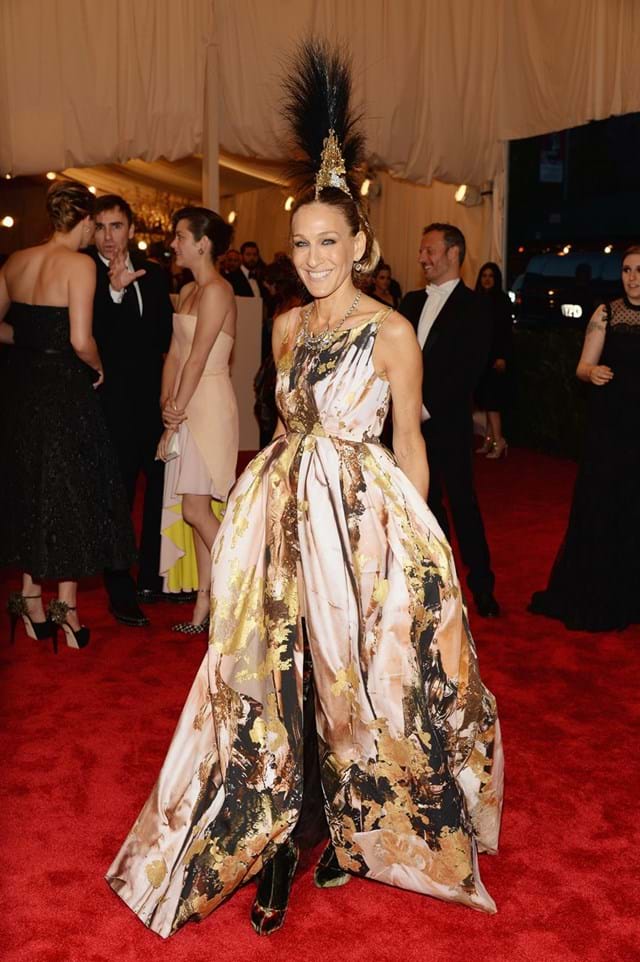 23

de 53

/
Sarah Jessica Parker, 2013: Punk: Chaos to Couture
Sarah Jessica Parker, 2013: Punk: Chaos to Couture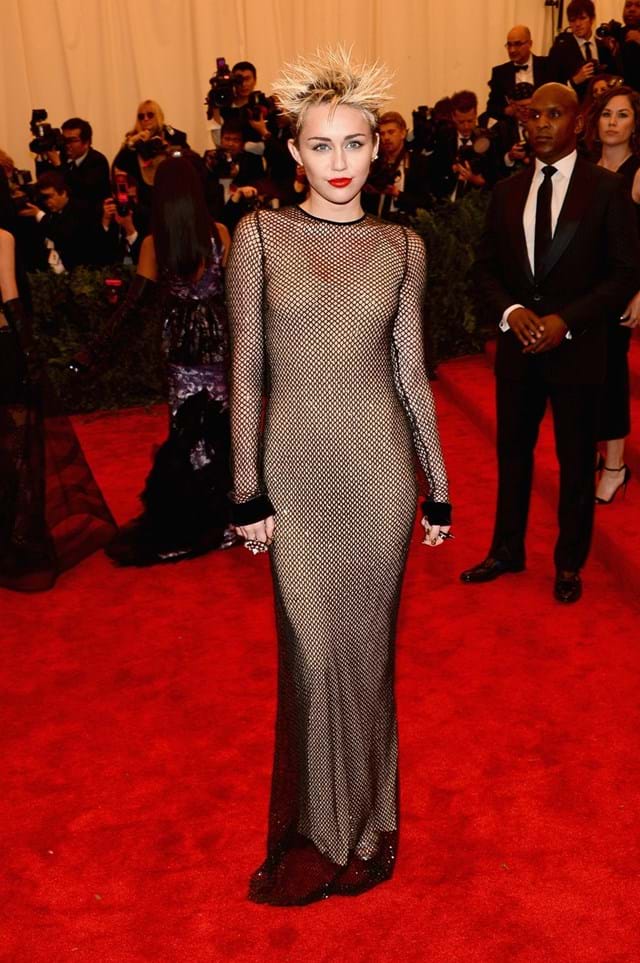 24

de 53

/
Miley Cyrus, 2013: Punk: Chaos to Couture
Miley Cyrus, 2013: Punk: Chaos to Couture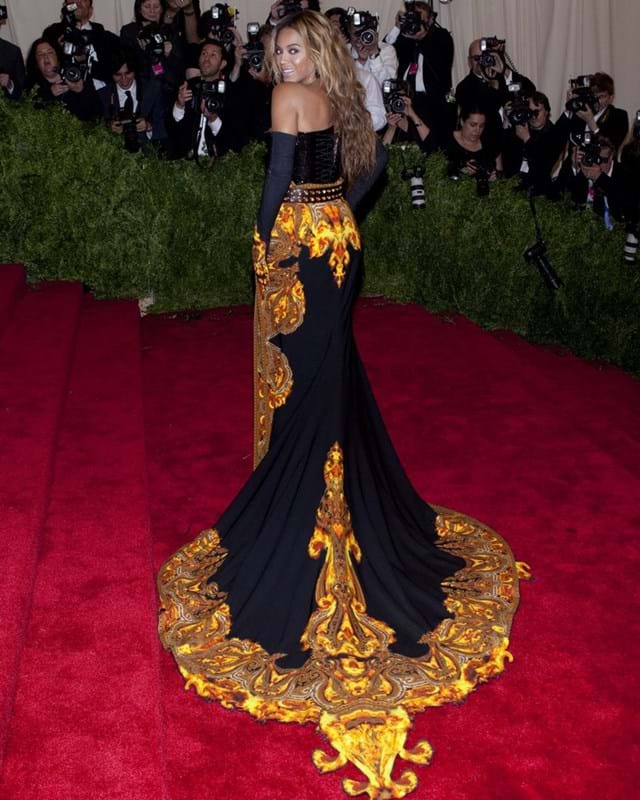 25

de 53

/
Beyoncé, em Riccardo Tisci for Givenchy, 2013: Punk: Chaos to Couture
Beyoncé, em Riccardo Tisci for Givenchy, 2013: Punk: Chaos to Couture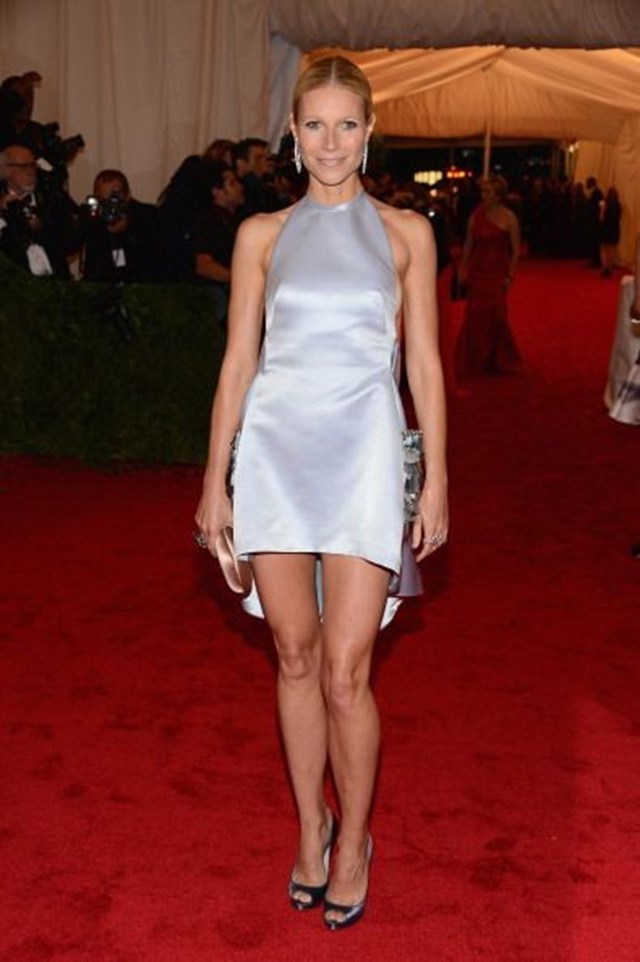 26

de 53

/
Gwyneth Paltrow, em Prada, 2012: Schiaparelli and Prada: Impossible Conversations
Gwyneth Paltrow, em Prada, 2012: Schiaparelli and Prada: Impossible Conversations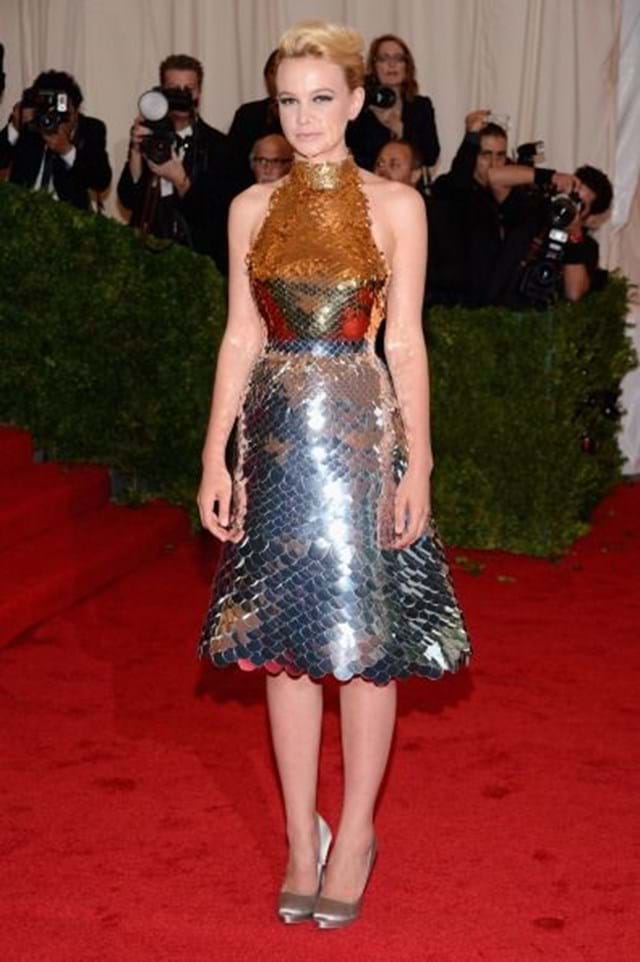 27

de 53

/
Carey Mulligan, em Prada, 2012: Schiaparelli and Prada: Impossible Conversations
Carey Mulligan, em Prada, 2012: Schiaparelli and Prada: Impossible Conversations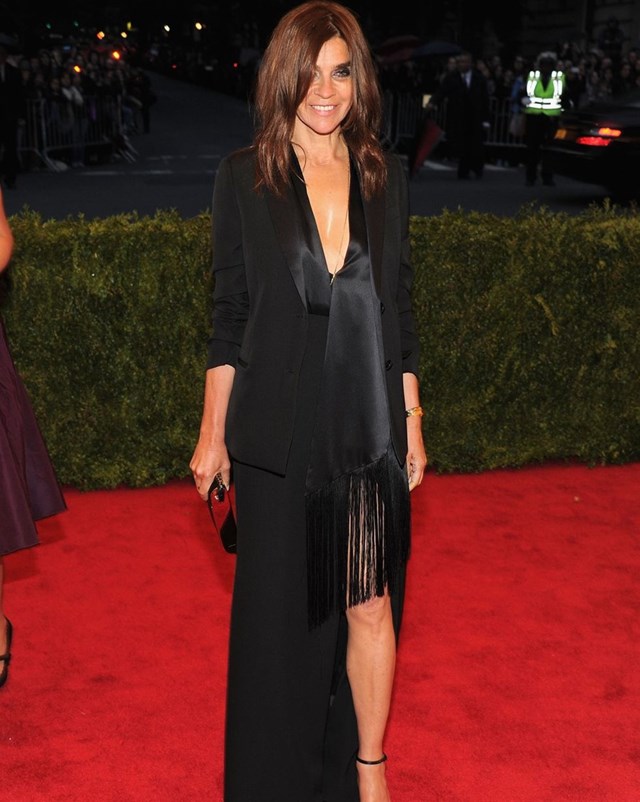 28

de 53

/
Carine, em Givenchy Haute Couture, 2012: Schiaparelli and Prada: Impossible Conversations
Carine, em Givenchy Haute Couture, 2012: Schiaparelli and Prada: Impossible Conversations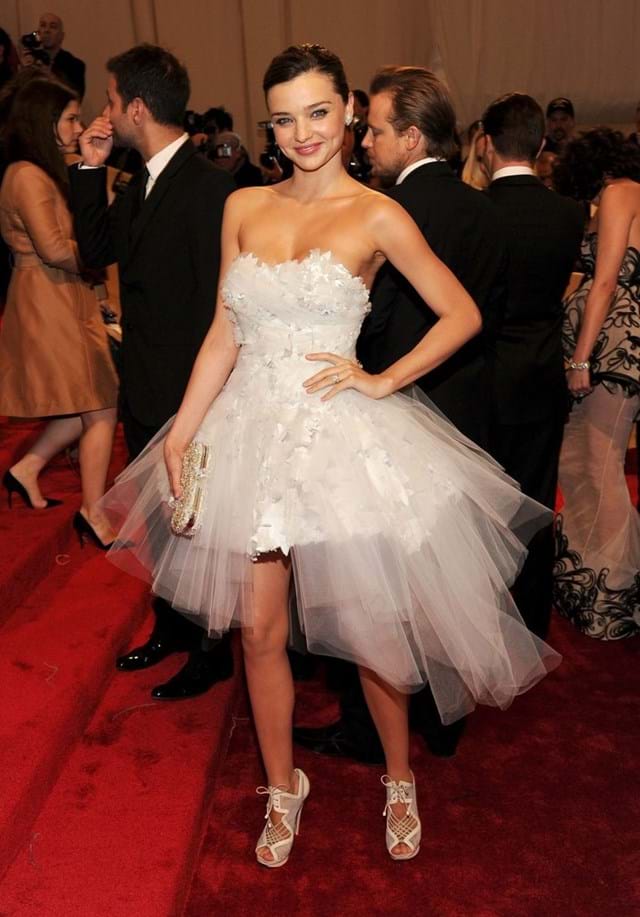 29

de 53

/
Miranda Kerr, em Marchesa, 2011: Alexander McQueen: Savage Beauty
Miranda Kerr, em Marchesa, 2011: Alexander McQueen: Savage Beauty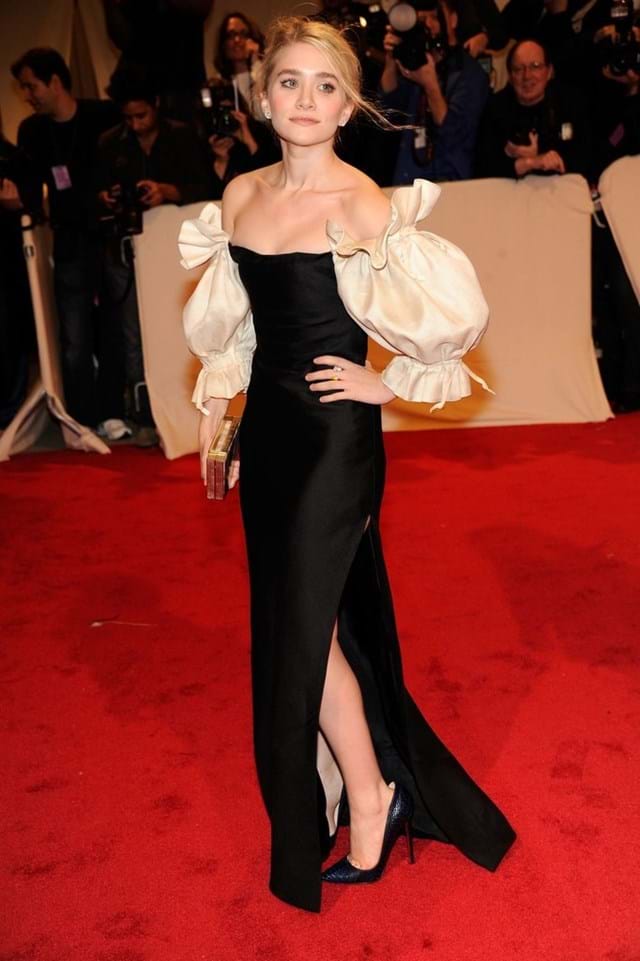 30

de 53

/
Ashley Olsen, em Vintage Dior Couture, 2011: Alexander McQueen: Savage Beauty
Ashley Olsen, em Vintage Dior Couture, 2011: Alexander McQueen: Savage Beauty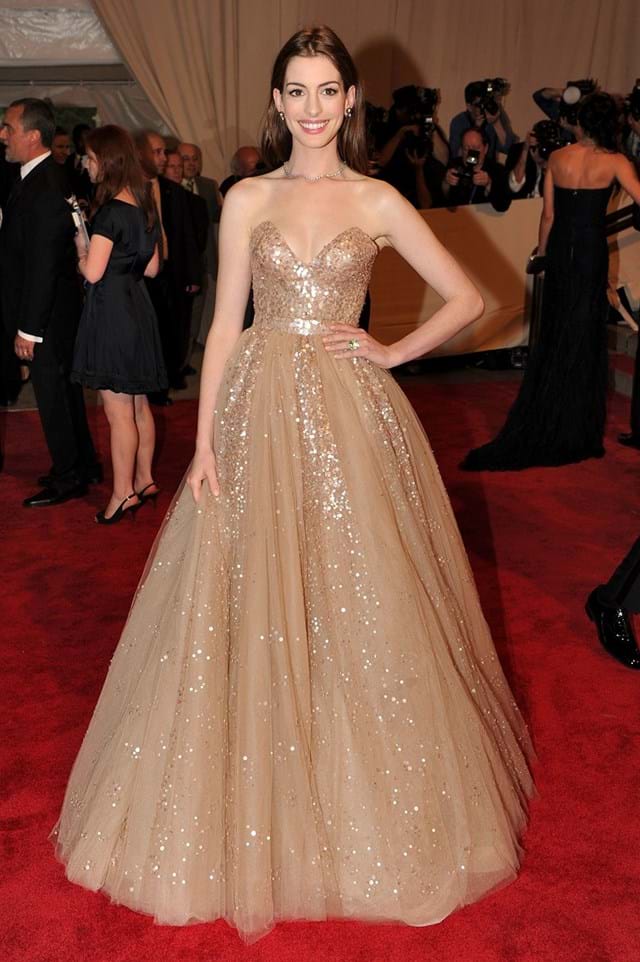 31

de 53

/
Anne Hathaway, 2010: American Woman: Fashioning a National Identity
Anne Hathaway, 2010: American Woman: Fashioning a National Identity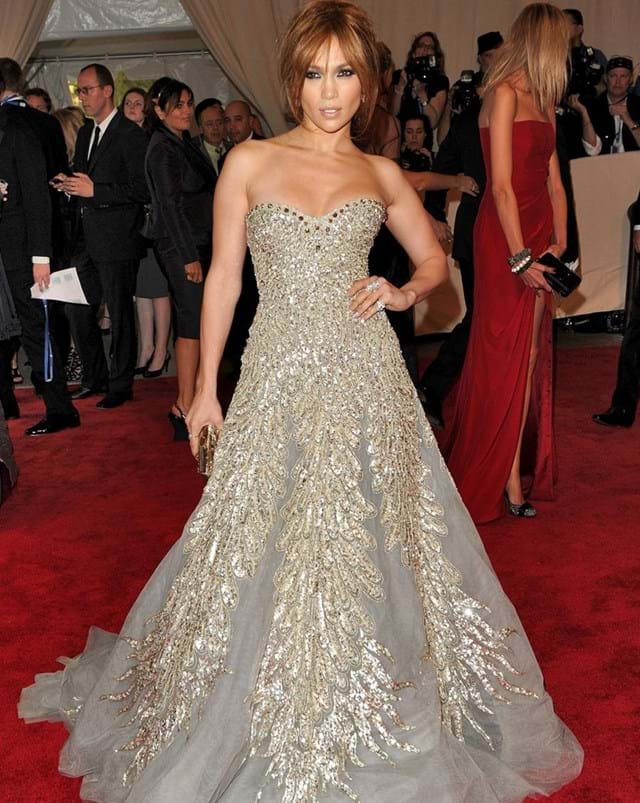 32

de 53

/
Jennifer Lopez, em Zuhair Murad, 2010: American Woman: Fashioning a National Identity
Jennifer Lopez, em Zuhair Murad, 2010: American Woman: Fashioning a National Identity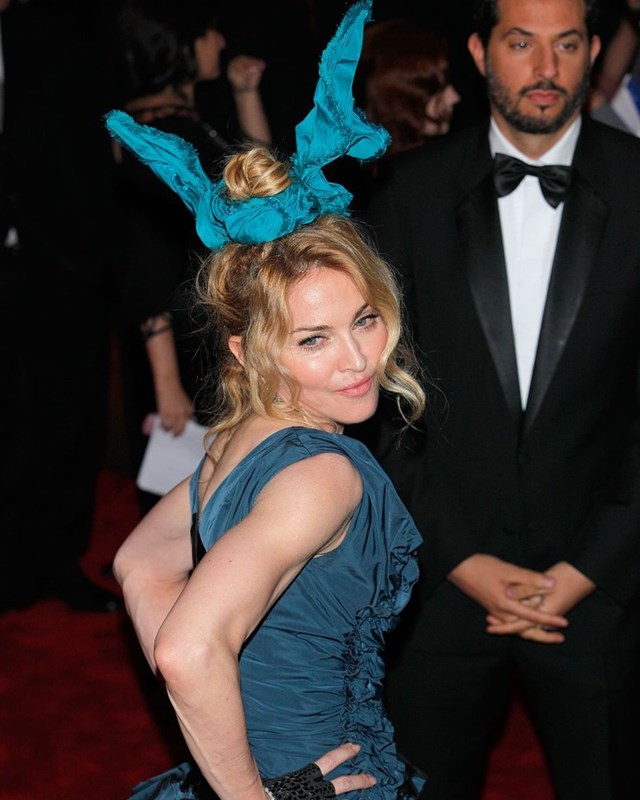 33

de 53

/
Madonna, em Louis Vuitton, 2009: The Model as Muse: Embodying Fashion
Madonna, em Louis Vuitton, 2009: The Model as Muse: Embodying Fashion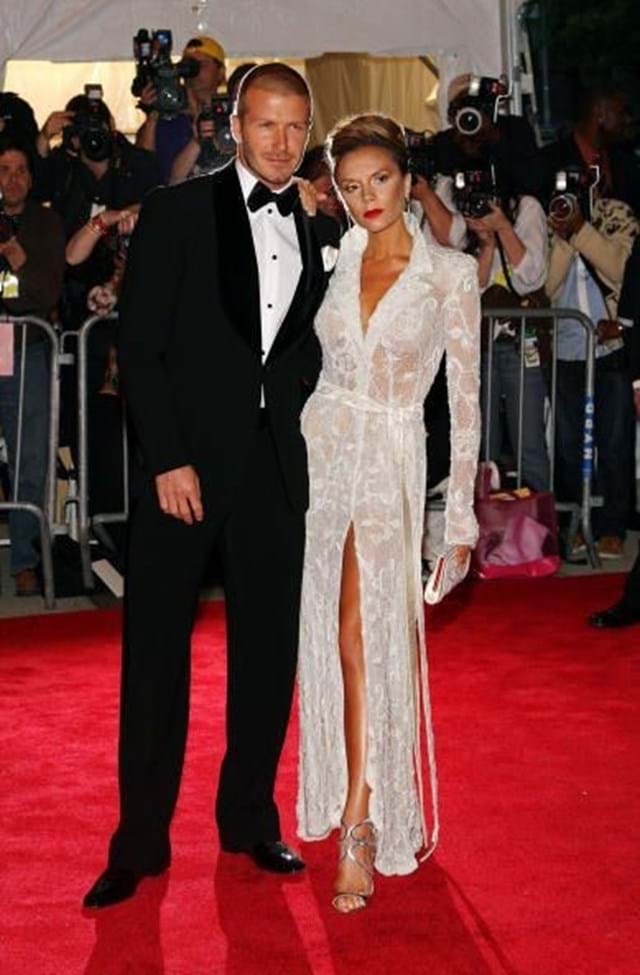 34

de 53

/
Victoria Beckham, em Giorgio Armani, 2008: Superheroes: Fashion and Fantasy
Victoria Beckham, em Giorgio Armani, 2008: Superheroes: Fashion and Fantasy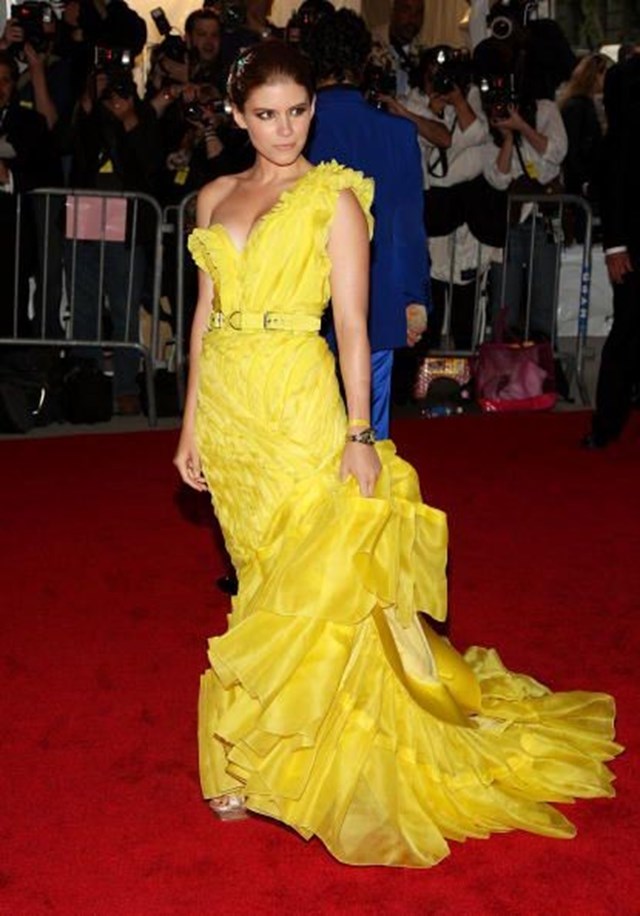 35

de 53

/
Kate Mara, em Zac Posen, 2008: Superheroes: Fashion and Fantasy
Kate Mara, em Zac Posen, 2008: Superheroes: Fashion and Fantasy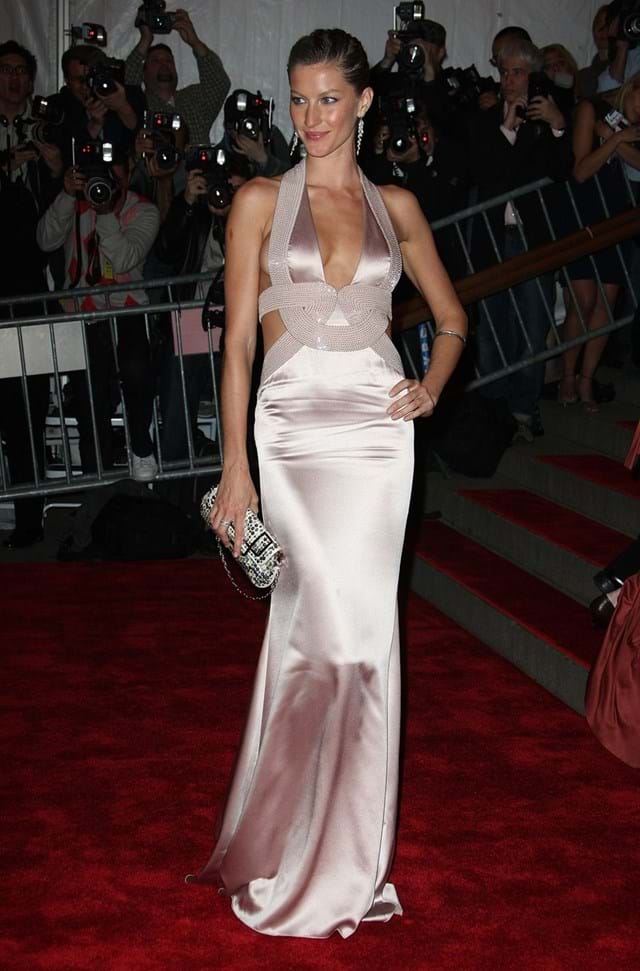 36

de 53

/
Gisele Bundchën, 2008: Superheroes: Fashion and Fantasy
Gisele Bundchën, 2008: Superheroes: Fashion and Fantasy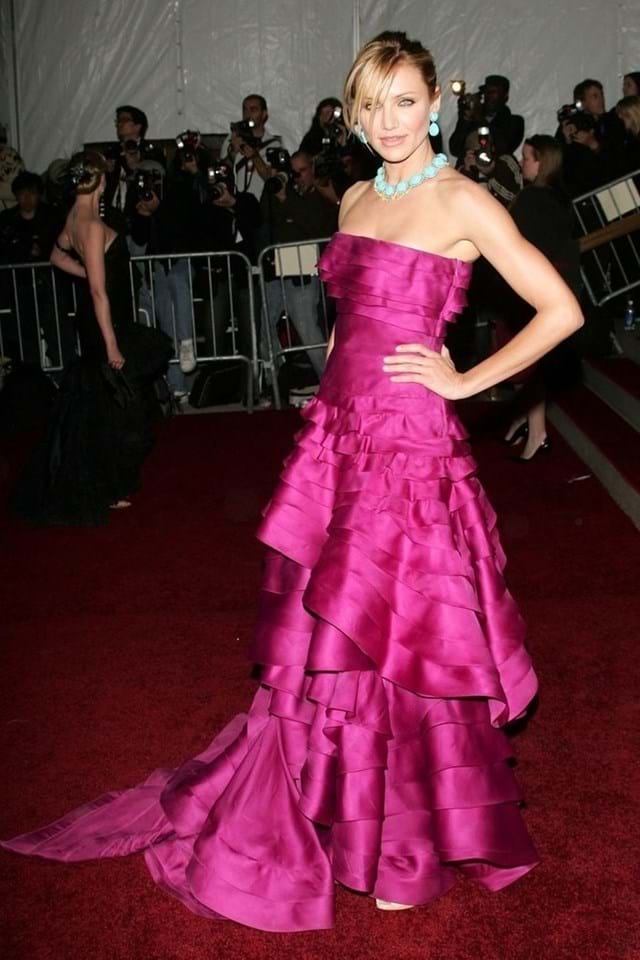 37

de 53

/
Cameron Diaz, em Dior, 2007: Poiret: King of Fashion
Cameron Diaz, em Dior, 2007: Poiret: King of Fashion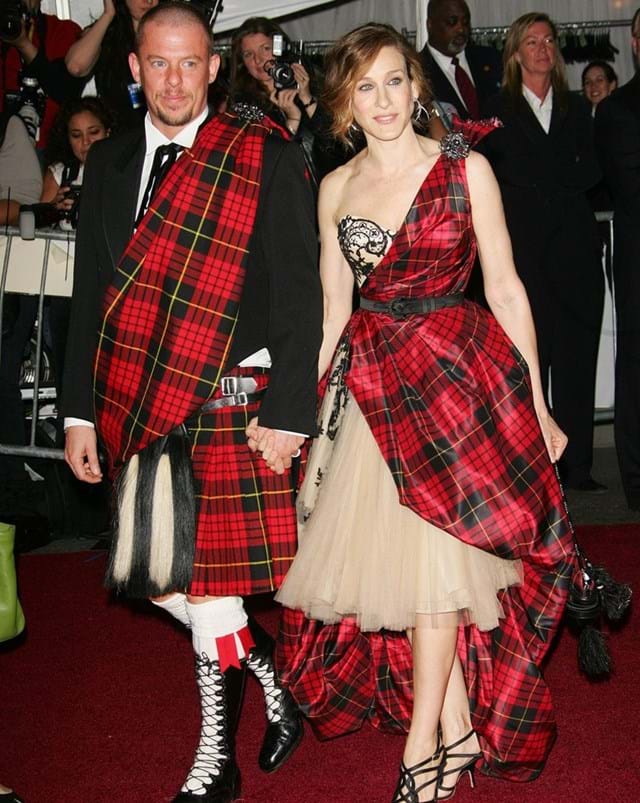 38

de 53

/
Sarah Jessica Parker e Alexander McQueen, 2006: Anglomania: Tradition and Transgression in British Fashion
Sarah Jessica Parker e Alexander McQueen, 2006: Anglomania: Tradition and Transgression in British Fashion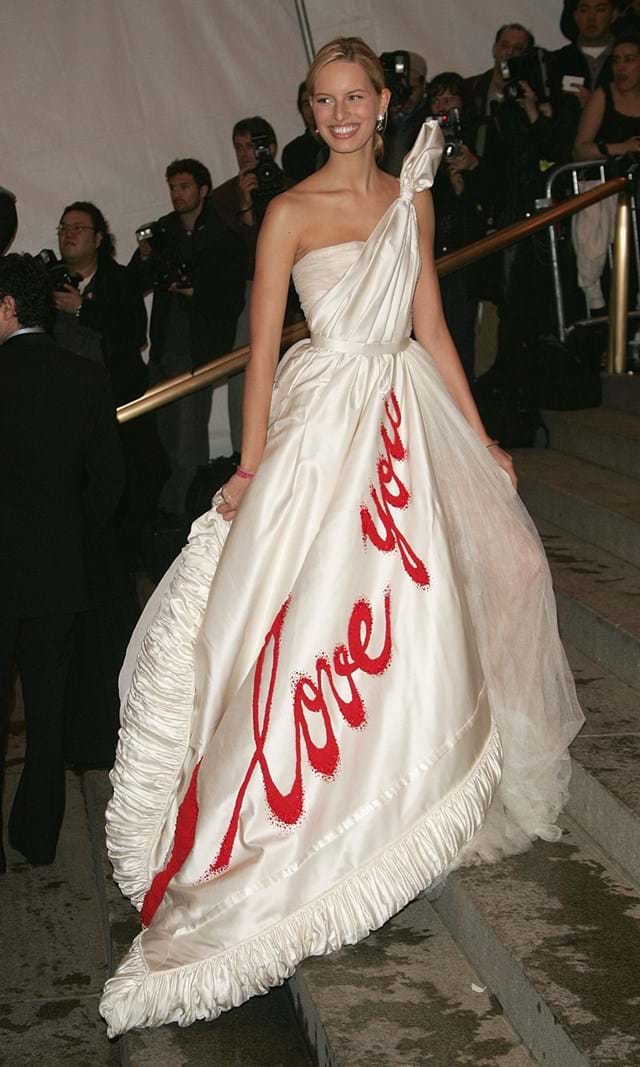 39

de 53

/
Karolina Kurkova, 2005: The House of Chanel
Karolina Kurkova, 2005: The House of Chanel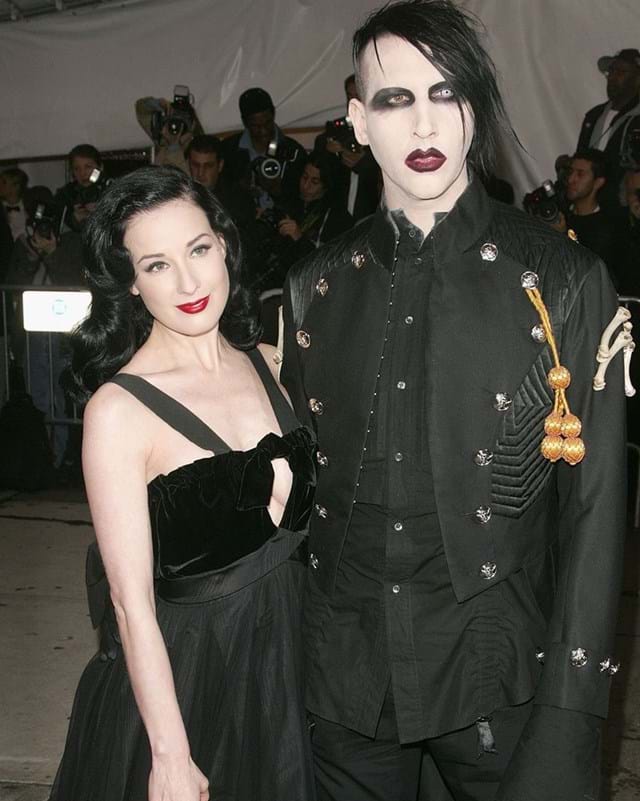 40

de 53

/
Dita von Teese e Marilyn Manson, 2005: The House of Chanel
Dita von Teese e Marilyn Manson, 2005: The House of Chanel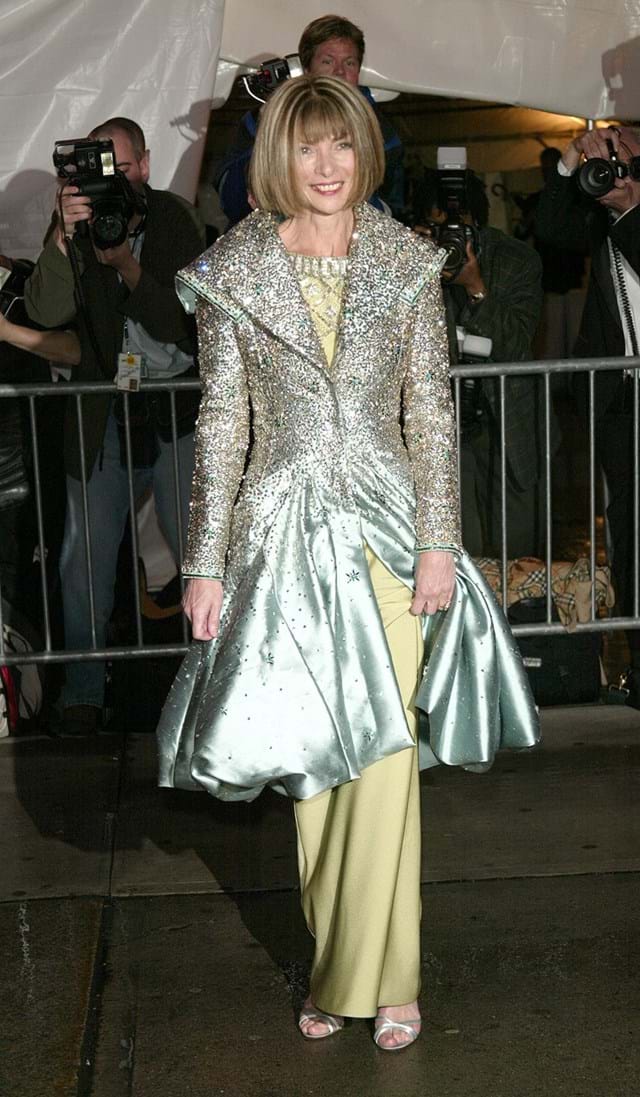 41

de 53

/
Anna Wintour, 2004: Dangerous Liaisons: Fashion and Furniture in the 18th Century
Anna Wintour, 2004: Dangerous Liaisons: Fashion and Furniture in the 18th Century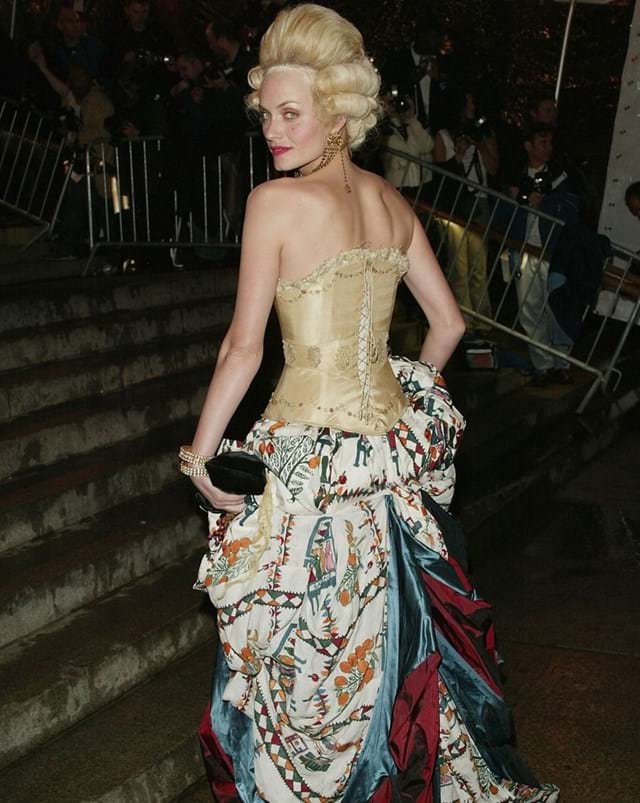 42

de 53

/
Amber Valletta, com corpete Maggie Norris Couture e saia John Galliano, 2004: Dangerous Liaisons: Fashion and Furniture in the 18th Century
Amber Valletta, com corpete Maggie Norris Couture e saia John Galliano, 2004: Dangerous Liaisons: Fashion and Furniture in the 18th Century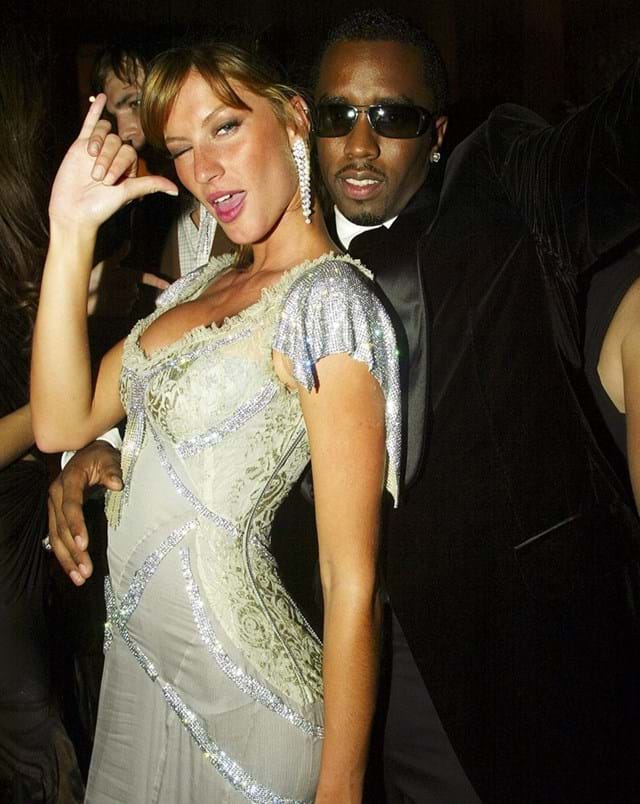 43

de 53

/
Gisele Bündchen e Diddy, 2003: Goddess: The Classical Mode
Gisele Bündchen e Diddy, 2003: Goddess: The Classical Mode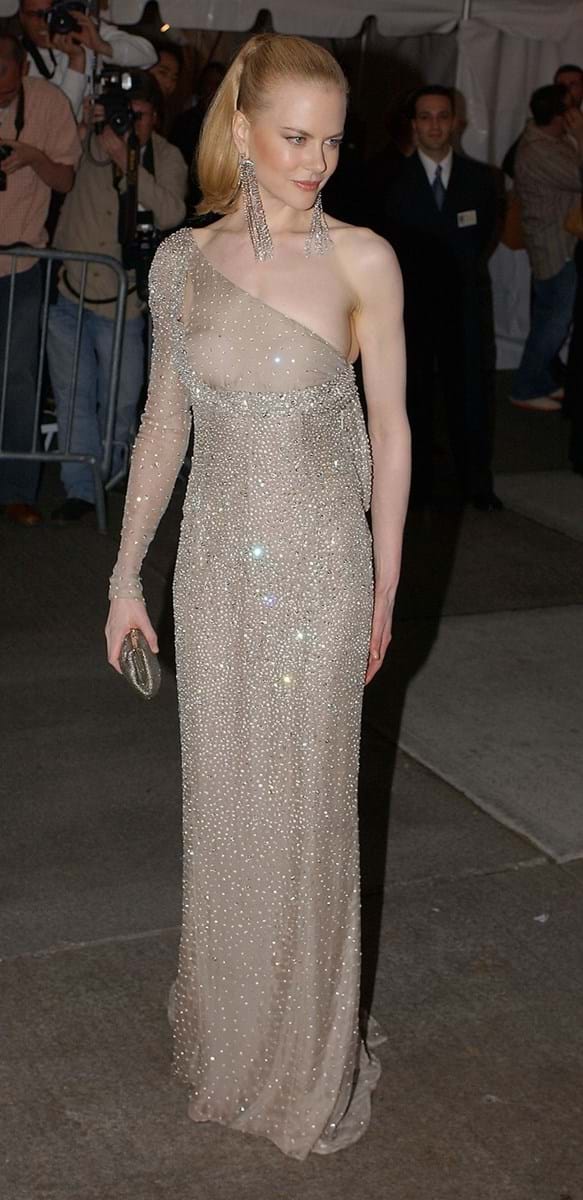 44

de 53

/
Nicole Kidman, 2003: Goddess: The Classical Mode
Nicole Kidman, 2003: Goddess: The Classical Mode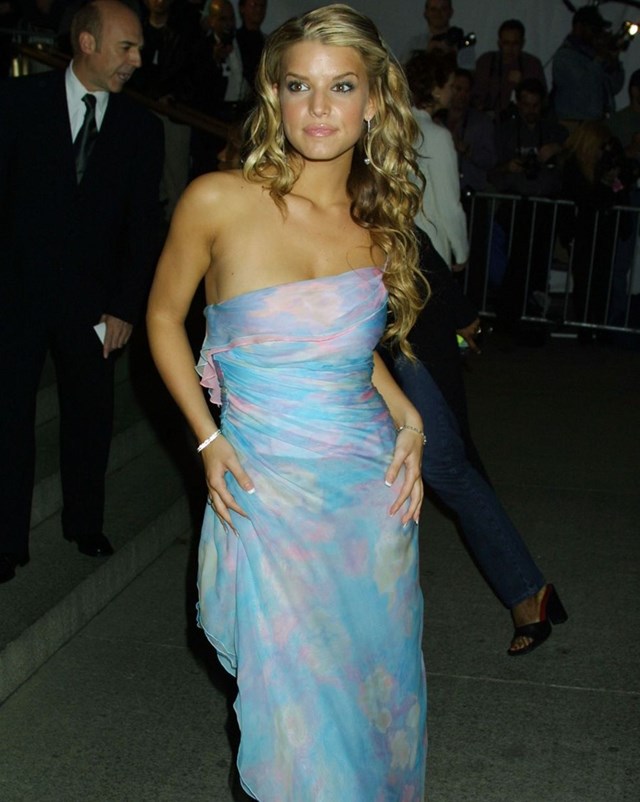 45

de 53

/
Jessica Simpson, 2001: Jacqueline Kennedy: The White House Years
Jessica Simpson, 2001: Jacqueline Kennedy: The White House Years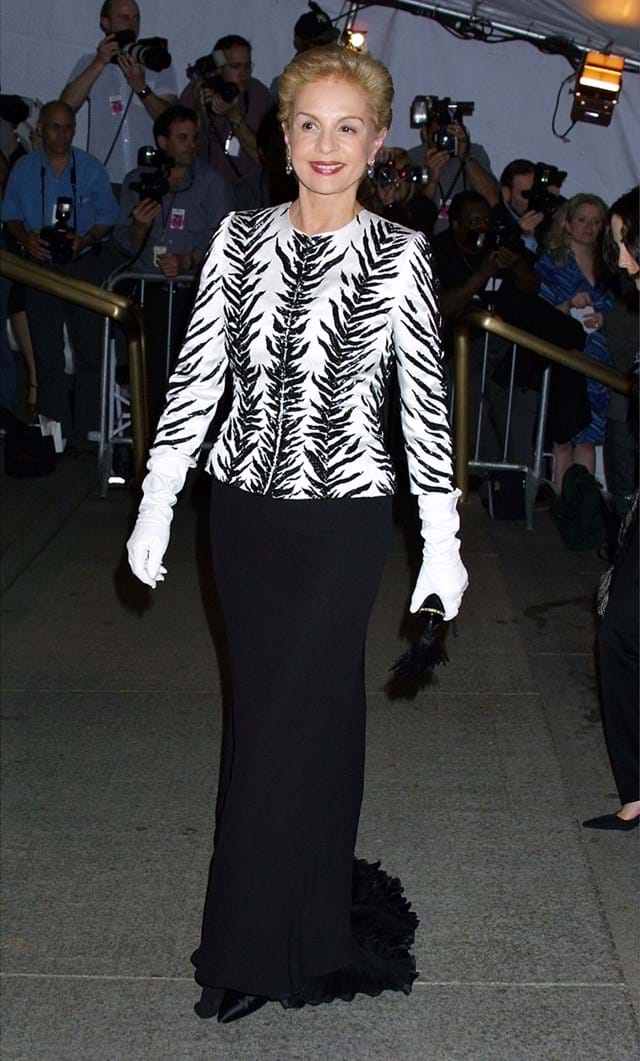 46

de 53

/
Carolina Herrera, 2001: Jacqueline Kennedy: The White House Years
Carolina Herrera, 2001: Jacqueline Kennedy: The White House Years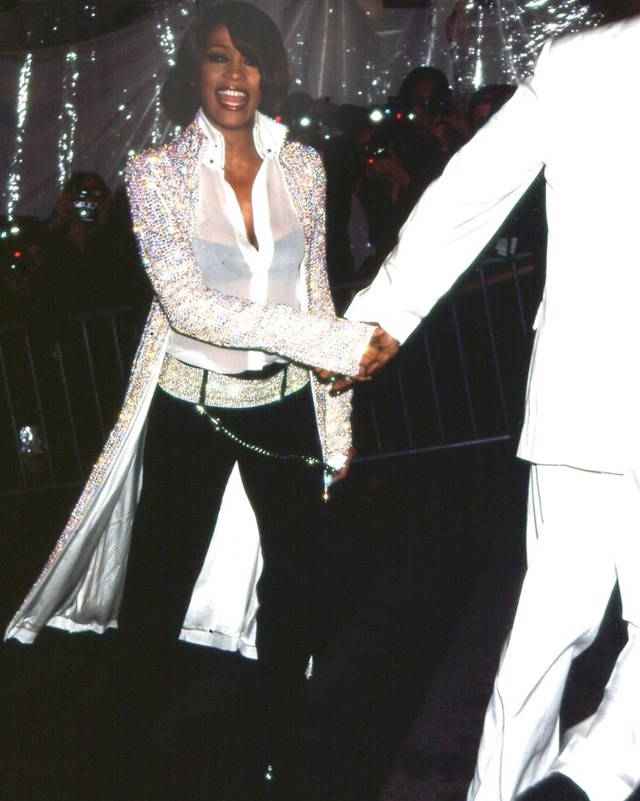 47

de 53

/
Whitney Houston, 1999: Rock Style
Whitney Houston, 1999: Rock Style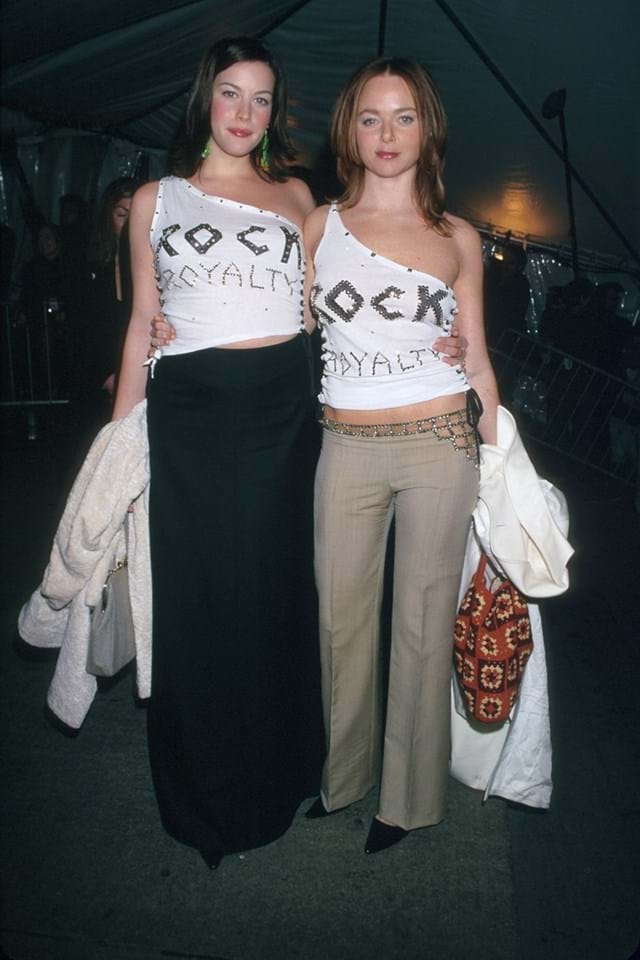 48

de 53

/
Liv Tyler e Stella McCartney,1999: Rock Style
Liv Tyler e Stella McCartney,1999: Rock Style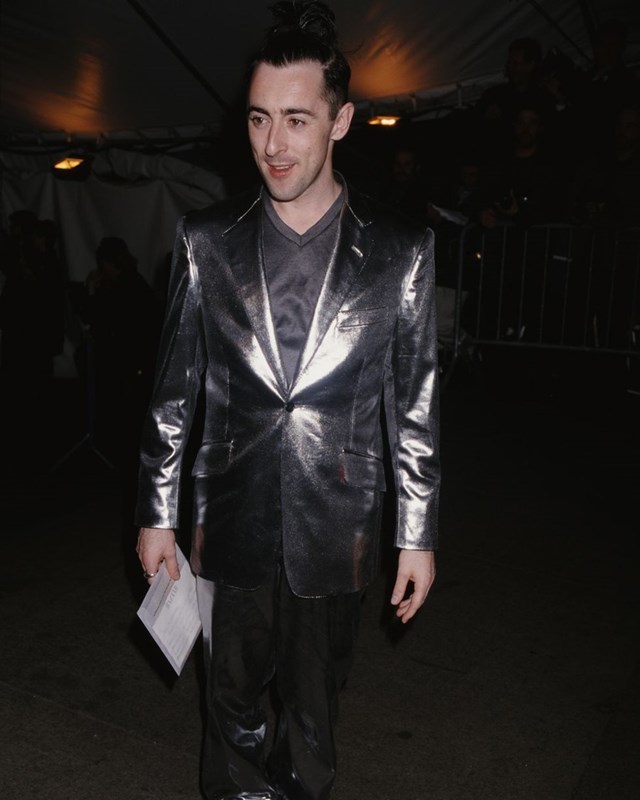 49

de 53

/
Alan Cumming, em Tommy Hilfiger, 1998: Cubism and Fashion
Alan Cumming, em Tommy Hilfiger, 1998: Cubism and Fashion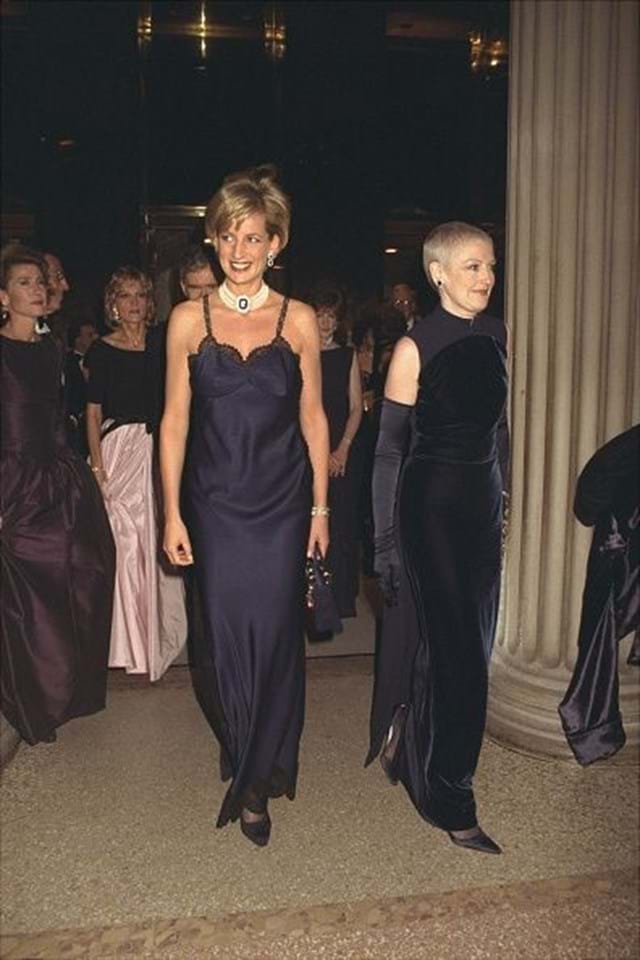 50

de 53

/
Princesa Diana, em Dior, 1996: Christian Dior
Princesa Diana, em Dior, 1996: Christian Dior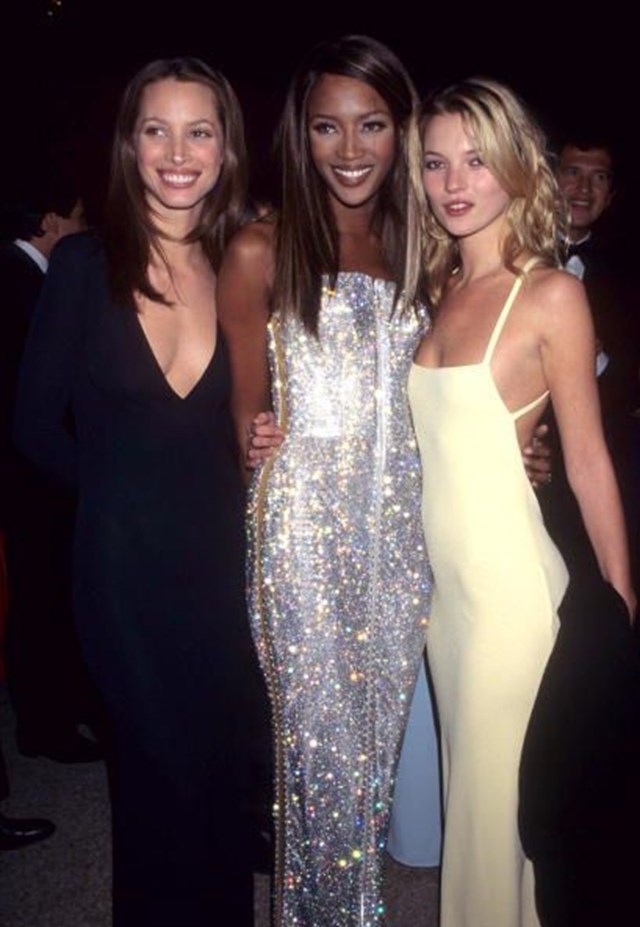 51

de 53

/
Christy Turlington, Naomi Campbell, e Kate Moss, 1995: Haute Couture
Christy Turlington, Naomi Campbell, e Kate Moss, 1995: Haute Couture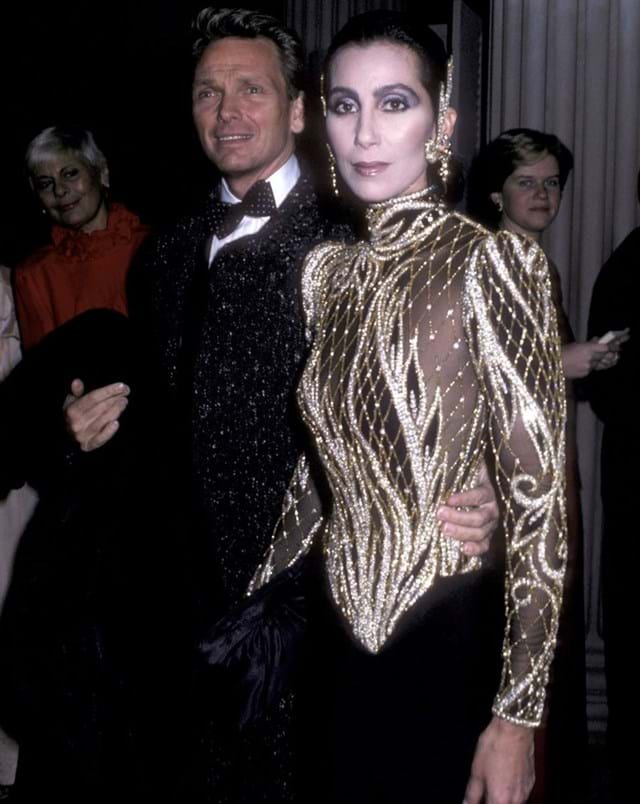 52

de 53

/
Cher, em Bob Mackie, 1985: Costumes of Royal India
Cher, em Bob Mackie, 1985: Costumes of Royal India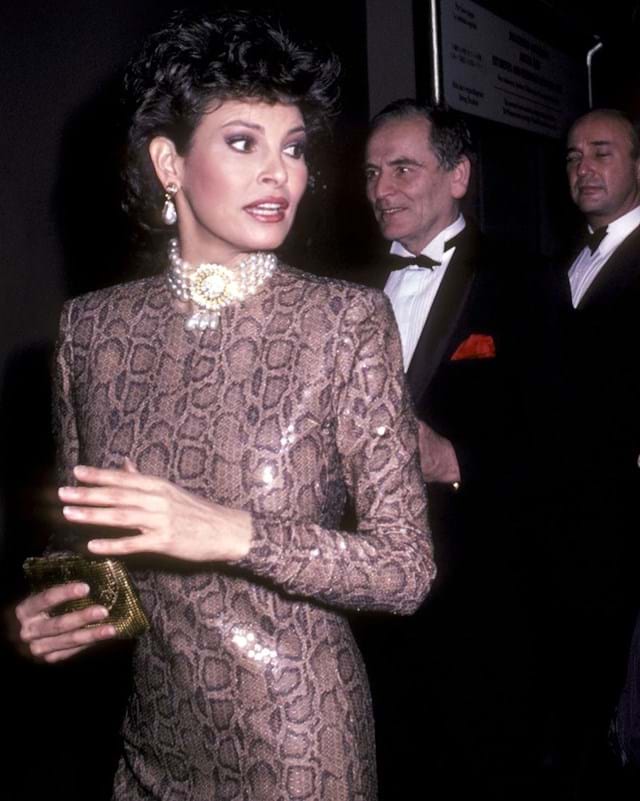 53

de 53

/
Raquel Welch, 1982: Belle Époque
Raquel Welch, 1982: Belle Époque